Sharesalmo is a cross-border project, funded through the Interreg Italy-Switzerland Project – Axis 2 which is focused on three native salmonids, developed by a broad partnership headed by the Lombard Park of the Ticino Valley and the Canton of Ticino.
The Ticino water catchment area, Lake Como and the Sesia River are home to numerous species of Italian freshwater fish, including important species in terms of conservation on a European level, such as native salmonids – the marble trout (Salmo marmoratus), lake trout (Salmo trutta lacustris) and Adriatic grayling (Thymallus aeliani). Over the last few decades, there has been a decline in these species which are particularly demanding from an environmental point of view, due to various factors. This has had repercussions not only on the ecosystems, but also on environmental and economic sectors, with consequent need for urgent action.
Sharesalmo views native salmonids as a resource with a strong ecological, cultural, socio-economic and tourist importance that can enhance the appeal and unique value of the area. Through direct actions on the species, structural interventions, governance measures, the promotion of tourism and raising of awareness, the project works for the conservation and sustainable management of native salmonids and the containment of invasive non-native fish species (especially the Wels catfish). Expected results include the creation of the first cross-border monitoring platform for trout migration at basin level, the construction of fish passages, development of good management practices that can be exported to similar situations, the promotion of tourism and sustainable fishing. Eight partners in all are involved in the project.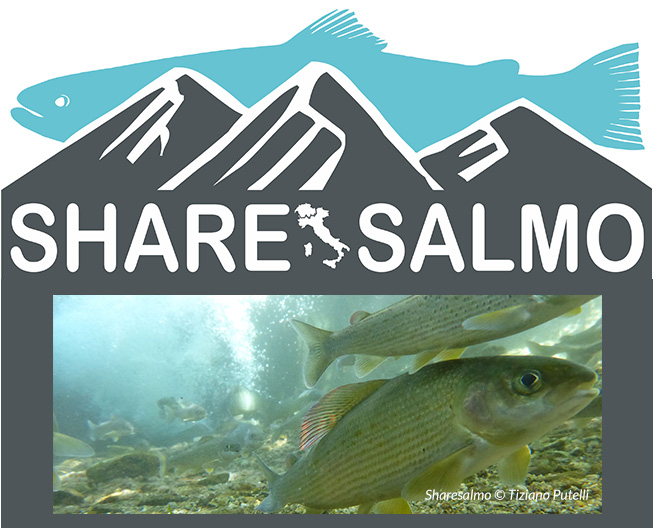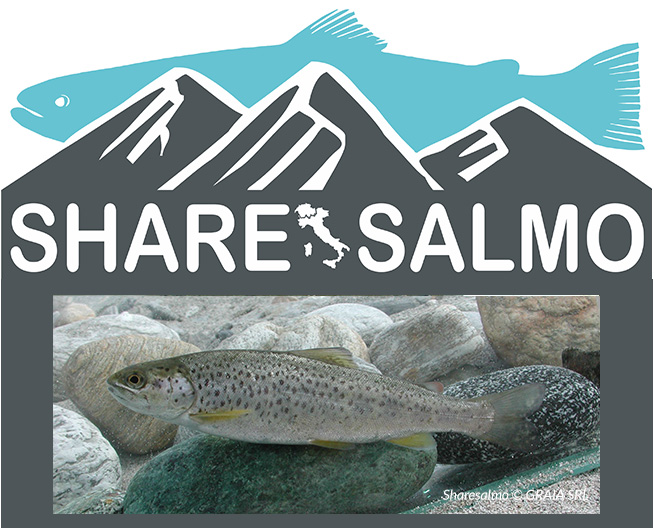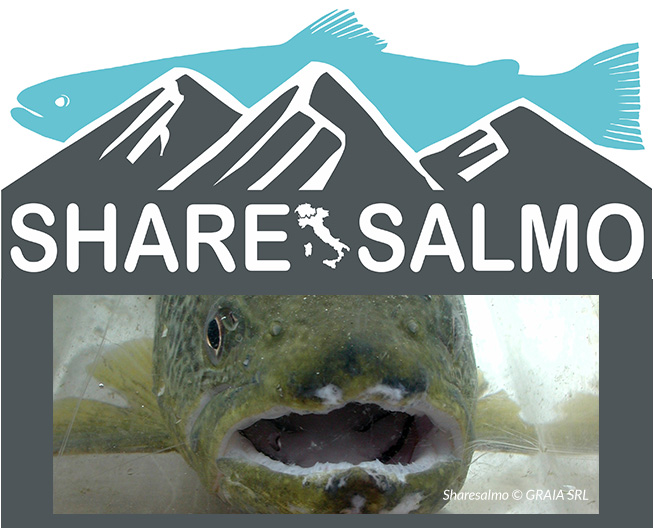 RIVER KM
REOPEN TO FISHES PASSAGE
40

NUMBER OF FISH
EVERY YEAR IN INCUBATORY BORN


The marble trout (Salmonid family) is a species that is native to the large and medium-size waterways of the Po Valley, the pre-Alpine area, Switzerland and Slovenia.

The lake trout is not considered a real species, but a morphotype or ecotype of the brown trout, marble trout and rainbow trout which spends part of its life cycle in the lakes.

The Adriatic grayling (Salmonid family), the so-called "blue fin grayling", is an endemic species of the Po-Veneto area. From an environmental point of view, this fish requires good-quality, fast-flowing fresh water.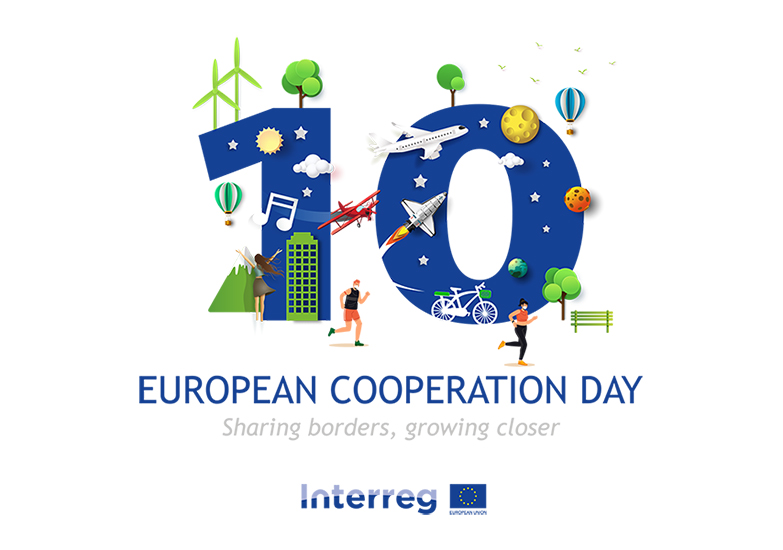 Europe celebrates the European Cooperation Day on 21 September every year to remember that joining forces we can be stronger. Our Countries have different cultures and traditions, but together they can face common problems and challenges and they can do all of this creating "something good". So, the European Community promotes and supports cooperation projects.
Progetto Interreg Italia-Svizzera – Asse II.
Operazione co-finanziata dall'Unione europea, Fondo Europeo di Sviluppo Regionale, dallo Stato Italiano, dalla Confederazione elvetica e dai Cantoni nell'ambito del Programma di Cooperazione Interreg V-A Italia-Svizzera.
Valore totale del progetto: €1.789.916,00, CHF 195.716,00 – Contributo pubblico FESR: € 1.521.428,30 – Contributo pubblico nazionale italiano: € 178.571,70